Everything done in Brotherhood of the Cross and Star is ONE. Certain questions have been raised as regards certain procedures and practices in various stations in the fold. There is only ONE Leader and Teacher in the Brotherhood of the Cross and Star. He is the Holy Spirit, the
BCS Worldwide as a spiritual kingdom emanated through the dictates of the Holy Spirit. BCS stands for Brotherhood of the Cross and Star and its secondary name is Christ's Universal Spiritual School of Practical Christianity.
" (Brotherhood Hymnary 503)
Psalm 1 (recited by all while kneeling)
Prayer by the officiating priest
Hymn
Prayer by a member
Reading of the First Bible Lesson
Brethren, I have no other thing to impart to you apart from informing you that there is only one Leader's Office and no other office exists. We have only one doer of the word and no other person. This is not a worldly affair and has nothing to do with such claims as: 'I am His wife, brother or son, such is not obtainable here. If anyone comes to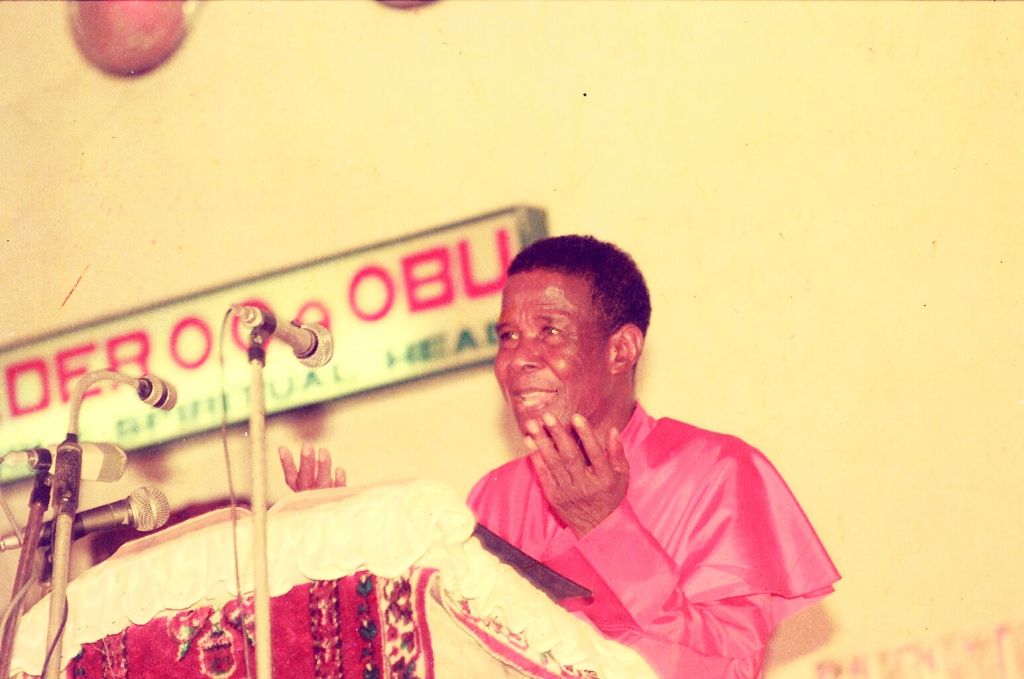 Sundays:  10am – Divine service

 Sunday 5 May 2019- Thanksgiving to mark the end of April Pentecostal Assembly
The need to teach mankind the word of God makes my assignment very daunting. It becomes more so as my teaching is predicated on practice and not theory. This approach is a departure from orthodox practices where the route to heaven is taught to depend on verbal affirmation of belief in Christ Jesus and an up-to-date payment of church dues. In some cases, such verbal affirmations are said to ensure salvation irrespective of such sins as fornication, adultery, occult practices and other vices that may be committed.
STOP WORRYING ABOUT MY IDENTITY
Now what happens is that many people even in Brotherhood of the Cross and Star want to know the origin of the Holy Father and the origin of Brotherhood of the Cross and Star instead of practising the gospel given to them daily. I have told you time without number that you should not be concerned with the genealogy of these because it will bring no benefit to you.
Many of the writings about the genealogy of the Holy Father are absolute falsehood. The only opponent to the entire world is the testimony of the skull of France, an oracle in France.
CHILDREN: THE LEADERS OF TOMORROW
LOVE THE CHILDREN:
This gospel should be disseminated to all and sundry in every part of the world. Intact, the gospel is going to reveal to you what really constitutes the downfall of man. Every spirit and angel of God are present in this kingdom. So, there is a great joy for those who behold the Holy Spirit personified.
TREAT CHILDREN WITH LOVE:
An adage has it that a good beginning makes for a good end. It is also said that "charity begins from home." Now, if we fail to embrace the children and give them equal right how would things go well with us? The salvation of the world is in the hands of the little ones. The children today are the future leaders,
The Executive Council of Brotherhood of the Cross and Star is Headed by Leader Olumba Olumba Obu the Sole Spiritual Head of the Universe
His Lordship Bishop Okpala Williams
His Lordship Bishop Alex Igwe
His Lordship Bishop J.O Salubi
His Lordship Bishop Etim Ante
Men's Fellowship
Women's Fellowship
General Fellowship
Christ Natural Choristers Fellowship
Children's Fellowship
Spirited Fellowship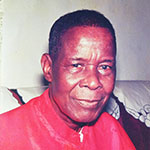 The Sole Spiritual Head of the Universe
Many people do not believe in the existence of the Holy Spirit. On this note, if you want to preach to them about Moses or Elijah or Isaiah and other prophets, they would claim to know all of them. But if you tell somebody about the Holy Spirit, this is something very strange to them.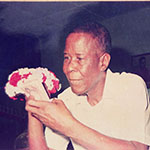 The Comforter Has Come
On this score, we are duty-bound to go out and tell the world that the Holy Spirit, the long-expected Comforter is now on earth. We have to proclaim the manifestation of the Holy Spirit in our midst. He is the one doing all these wonderful works.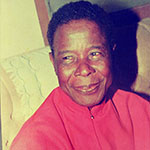 The Holy Spirit Personified
Except a man be born of water and of spirit, he cannot enter the Kingdom of God. (John 3:3). If anybody confronts you with the question," what is Brotherhood of the Cross and Star". Tell him that he should repent and get baptized and then he will receive the Holy Spirit who will teach Him.
1st Lesson: Hebrews 11:4
By faith Abel offered unto God a more excellent sacrifice than Cain, by which he obtained witness that he was righteous, God testifying of his gifts: and by it he being dead yet speaketh.
TITHE: A KEY TO AFFLUENCE
Brethren, this is the theme of our revelation. The essence is to reveal to you that God does not wish that we perish at this end of time. If it were His wish that we should perish, He would not have sent to us this good news.
I, therefore, want everybody to pay rapt attention. Let everybody open his ears, hearts and minds. If you had been doing something else, please concentrate on these words because they constitute the glory of God. Faith goes always with work. And faith without work is dead, just as the body without the spirit is completely dead. It does not only end in calling upon God. What then is your faith? Death, sickness, poverty, problems and encumbrances besetting all the inhabitants of the world emanate from this Gospel.
All Everlasting Sermon  By: Olumba Olumba Obu
All Sermon delivered by the Sole Spiritual Head of the Universe, Leader Olumba Olumba Obu, the king of kings and the Lord of Lords.
First Bible Lesson: Matthew 23:8 "But be ye not called Rabbi: for one is your Master, even Christ; and all…
FIRST LESSON: JOHN 4:34 Jesus saith unto them, my meat is to do to do the will of him that…
International Elders' Fellowship Anniversary Week with the Holy Father.
Watch All Our Videos Here
Watch all our actions on Video, Click below
BCS Nsikak Eduok Avenue Uyo.
Our Pentecostal Centre WorldWide
Leaderolumbaobu@gmail.com
It was a moment of thanksgiving and dedication to the Holy Father on 30th December when the entire members of…
More than 200 members of the Universal Men's Fellowship on 3rd November, 2018 embarked on their annual pilgrimage to reignite…
First Bible Lesson: Matthew 23:8 "But be ye not called Rabbi: for one is your Master, even Christ; and all…
Thanksgiving and happiness filled the streets of Ikot Ekpene on 22nd December when members of the Christ Natural Choristers Fellowship,…
Want to get an update on all our event, News and sermon post?
signup to our Newsletter and you will get all of them.
 "The key that He left to Peter was this prayer. He said teach them to pray without ceasing and untiringly. That was why at all times they prayed. There is nothing you ask in His name which you will not receive. Whenever you are troubled, go on bended knees and pray calling on His name and he will take away your troubles. Whenever you are worried go on fasting.

"
By: Leader Olumba Olumba Obu
Excerpt from: THE TELEPHONE NUMBER OF THE HOLY FATHER
The Teachings of The Holy Father Leader Olumba Olumba Obu Centralize on "LOVE ONE ANOTHER"